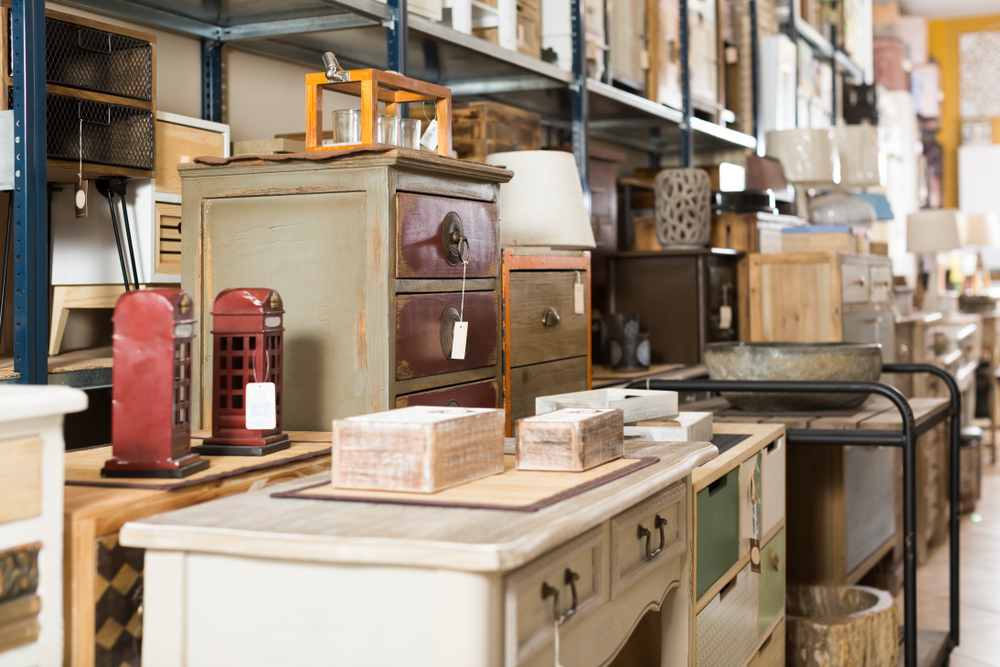 24/02/2023 0 Comments
Vintage Furniture: Your Questions Answered 
Here at Blackwater Antiques, we are one of Cork's longest-established antique stores. For decades we have been offering our clients the very best vintage pieces. We are mainly known for our ever-evolving range of antique furniture. These pieces are sourced from all over Ireland and carefully selected by our antique expert. In our store, clients frequently have questions about antique furniture. To make this information easy to find, we have compiled some of the most common questions below.
If you have any other antique furniture questions, please call into our Cork antique shop today.
What is vintage furniture?
Vintage furniture was produced between 20 and 100 years ago and is often characterised by its unique style and craftsmanship. Vintage furniture is often sought after for its quality, durability, and classic design, which can add a touch of elegance and sophistication to any space.
Vintage furniture can be made from various materials, including wood, metal, and glass, and can be found in multiple styles, from Mid-Century Modern to Art Deco to Victorian. Many vintage furniture pieces are considered collectable and can increase in value over time.
When purchasing vintage furniture, it's essential to consider factors such as the piece's condition, the materials used, and authenticity. Additionally, it's crucial to ensure that the piece fits your style and aesthetic and will work well in your home or office space.
How to identify vintage wicker furniture?
Identifying vintage wicker furniture can be a bit tricky, but here are some tips to help you:
Look for labels or markings: Some vintage wicker furniture pieces may have labels or markings that indicate the manufacturer or designer. Check underneath the furniture, on the back or bottom of the seat, or on any metal parts.
Check the weaving pattern: Vintage wicker furniture often has a unique weaving pattern that can help identify its age and origin. Look for practices such as herringbone, diamond, or chevron weaves, which were popular in the early to the mid-20th century.
Examine the materials: Vintage wicker furniture is typically made from natural materials such as rattan, bamboo, or willow. Look for signs of wear, such as fraying or discolouration, indicating the furniture is vintage.
Look for signs of age: Vintage wicker furniture may have signs of age, such as peeling paint, rusted metal parts, or worn spots on the weaving. These imperfections can add character to the piece and indicate its age.
Ask our expert: Out r antique expert often has information on a pieces unique history. 
By using these tips, you can identify vintage wicker furniture and determine whether it's an authentic vintage piece or a modern reproduction.
How to clean vintage wicker furniture?
Cleaning vintage wicker furniture requires a gentle touch to avoid damaging fragile material. Here are some steps to follow when cleaning vintage wicker furniture:
Dust the furniture: Use a soft-bristled brush or a vacuum cleaner with a brush attachment to remove any dust or lose debris from the wicker.
Mix a cleaning solution: Mix warm water with a mild soap or detergent in a bucket. Avoid using harsh chemicals or bleach, as these can damage the wicker.
Test the solution: Before applying the solution to the entire piece, test it on a small, inconspicuous area to ensure it doesn't discolour or damage the wicker.
Apply the solution: Dip a soft cloth or sponge into the cleaning solution and gently scrub the wicker, working in a circular motion. Pay special attention to hard-to-reach areas, such as the crevices between the weaving.
Rinse the furniture: Use a clean cloth, sponge, and plain water to rinse the cleaning solution from the wicker. Be careful not to saturate the wicker, as excessive moisture can cause it to warp or crack.
Dry the furniture: Allow the wicker to air dry thoroughly in a well-ventilated area, away from direct sunlight and heat sources.
Apply a protective coating: Once the wicker is dry, you can apply a protective layer such as a clear varnish or lacquer to help protect the wicker from further damage.
By following these steps, you can clean and maintain your vintage wicker furniture and keep it looking beautiful for years.
Where to buy vintage furniture?
Call into our Cork antique store, where we have an ever-changing range of beautiful antique furniture. Our selection includes so many diverse styles that we're sure to have a piece for you

To view our ever-changing collection of antique furniture, please visit our second-and shop today.
Feed